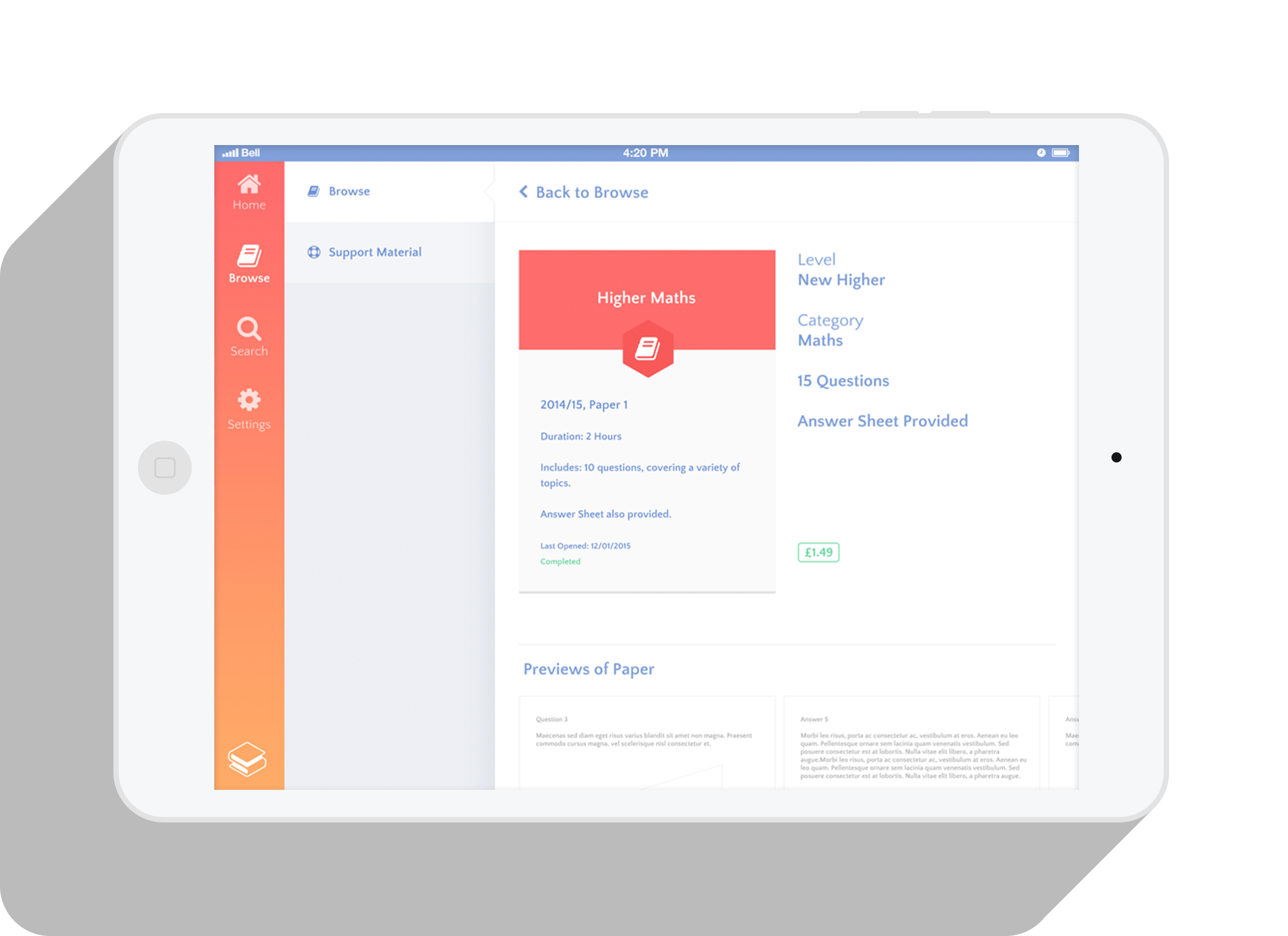 Sharpen Study App
A digital study assistant for UK exam prep.
A free study app created with help from experienced teachers, Sharpen brings exam-level papers, resources, and exercises to students.
We understand that there is an issue with students' ability to access up-to-date revision materials in Scotland, and we decided to collaborate with SQA-certified teachers to create updated, inexpensive, digital alternatives to out-dated and costly physical materials. By developing practice papers and exercises that comply with the principles of the Curriculum for Excellence, Sharpen provides resources at a fraction of the cost of past printed papers and makes them conveniently accessible from an Android or iOS tablet.
The app design is warm, clean, and user-friendly with access to app updates and recent news, folders of revision material organised by subject and exam type, and easy-to-read sample tests and exercises. Currently the app only contains study material for the Scottish New Higher Maths exam, and we plan to add other levels and courses for future exam diets.
---
---