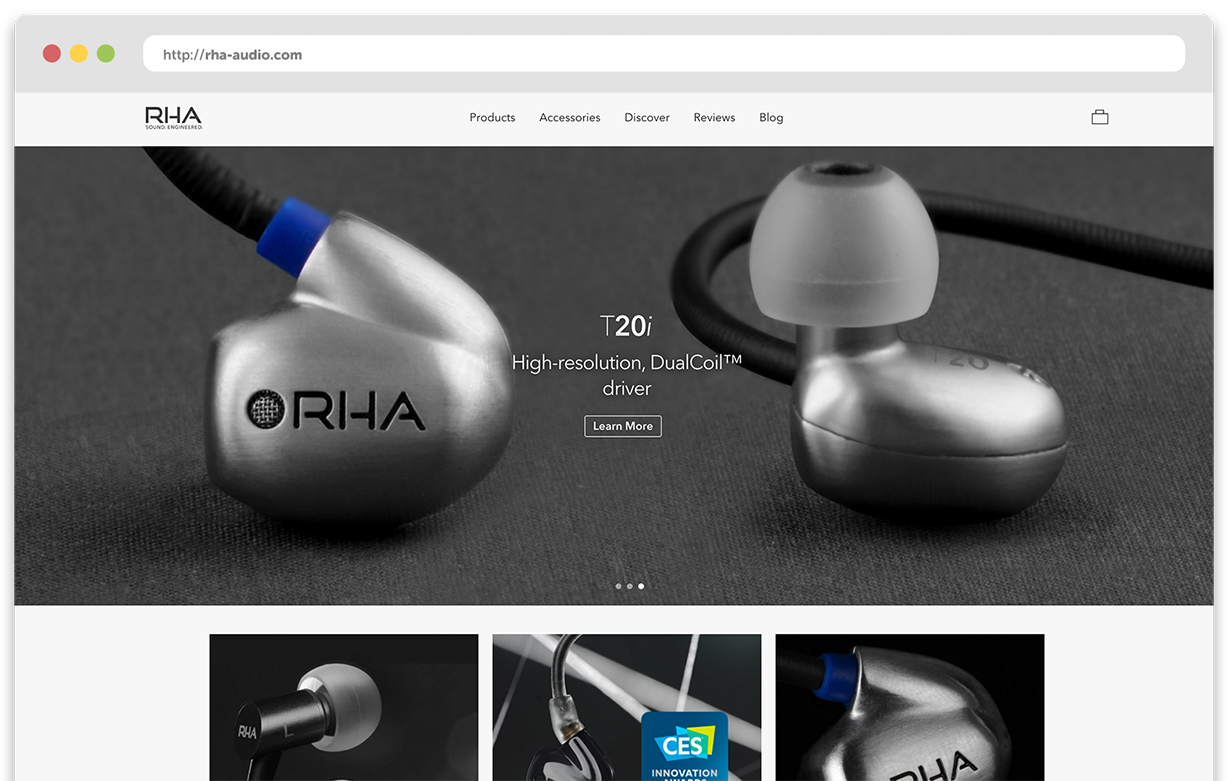 RHA
Developing the core to power RHA's complex e-commerce platform
RHA puts innovation first, and it shows in everything they do. Their personal audio technology delivers award-winning sound quality and impeccable design that combines durability with performance. As avid users of their products, we were overjoyed to work with RHA and develop their new online store. It was important to us to deliver a solution that would reflect the pioneering spirit of the company.
---
---
Through close work with the team at RHA, we built and tailored a system versatile enough to handle multilingual content and complex front-end design, yet powerful enough to manage an international store.
With a stylish front page and a streamlined shop, we were able to represent RHA's brand identity through straightforward design and powerful development.