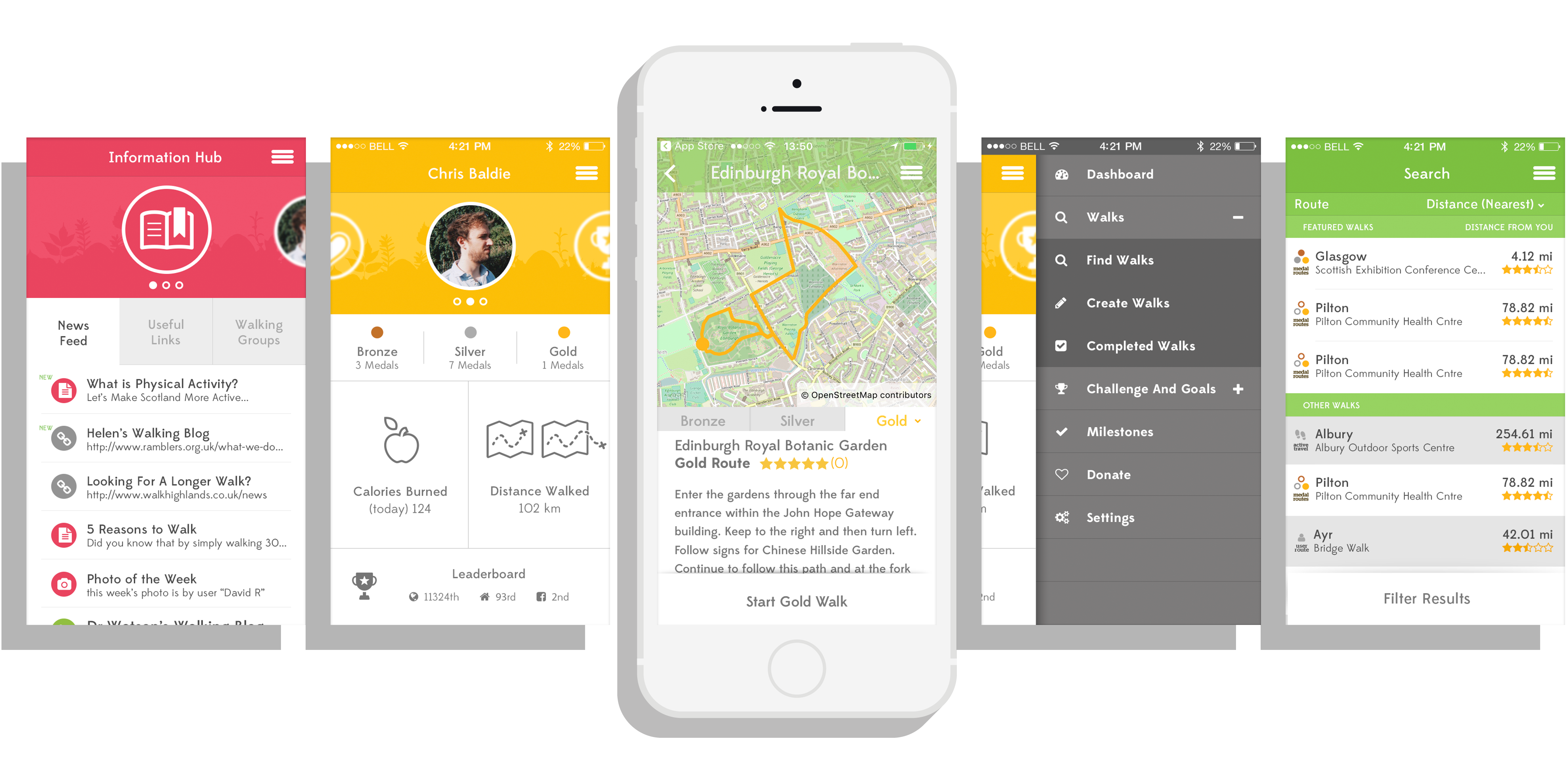 Ramblers: Medal Routes App
A catalogue of urban walking routes around Scotland.
Since 1935, the Ramblers Association has promoted walking in the UK. In 2014, with the inspiration of the Commonwealth Games to motivate them, Ramblers Scotland launched their Medal Routes initiative to help people explore the green spaces in their area.
The app is centred on positive motivation, using a points system based on number of completed walks that can connect to Facebook and includes leader boards and a trophy tally as main features. Users can choose from bronze, silver, or gold (short, medium, or long) routes, depending on their activity level. In order to reach the widest possible user base, Ramblers requested native apps for Android and iPhone as well as a complex database of curated routes, custom admin system, monitoring, and an API system to keep everything running smoothly.
This was by far one of our most ambitious projects to date, and we enjoyed the opportunity to collaborate with our in-house app developers Michael Park and Fergus Howe on what will hopefully become a popular app with Scottish locals and visitors alike.
---
---